We visited with Ken Wold, Executive Director at Camp Wood YMCA, about the newly completed Preston Outdoor Education Station. Learn more about this exciting addition to camp, see photos of the station and then arrange a visit to explore the trail for yourself and see what makes camp's setting in the Tallgrass Prairie truly one of a kind.
A commitment to the Tallgrass Prairie.
The idea for an outdoor education station began over 15 years ago during discussions with staff about a long-range vision for Camp Wood YMCA's future. Wold especially, felt that it was important to teach campers about the Tallgrass Prairie—a rare ecosystem of which only 4% of its original footprint remains today.
However, as urgent building and program improvements took precedence, the dream of a designated outdoor education facility would have to wait. Fortunately, conservation and education efforts were not delayed. Under Wold's leadership and with staff's hard work, the following years included efforts to not only improve camp's facilities, but to also improve its stewardship of the Tallgrass Ecosystem within its boundaries. These efforts included initiating controlled burns on camp property, restricting camp's herd of horses to designated areas and removing invasive and aggressive species that threatened to take over the grasslands. Efforts were also made to teach campers about the plants and animals that make the Tallgrass Prairie their home.
The camp landscape of 15 years ago is visibly improved today. The tallgrasses are no longer overgrazed by horses, native flowers have returned to the hillsides, and campers enjoy the sounds and sights of native wildlife enjoying the prairie alongside them.
The time is right.
In 2014, Camp Wood YMCA made preparations to celebrate its 100th summer and launched a fourth capital campaign—a campaign that, at last, secured funds for an Outdoor Education station through the William and Aloha Preston Foundation.
Later that year, Tom Nelson, an architect who'd helped to design many of the newer facilities on camp told Wold about an interesting program at K-State called Design+Make and contacted the program instructor, David Dowell, about the possibility of working on the outdoor education station. Dowell was interested and he and Wold began the process to make this long-delayed dream a reality.
Design+Make is a final course that gives 5th year Architecture students the opportunity to not only design a project, but to build it as well. The program gives students a unique perspective on the real-life construction challenges of implementing architectural design concepts. Camp Wood YMCA's unusual setting in the Tallgrass Prairie would offer the students plenty of challenges—in both design and implementation.
The work begins.
During a series of meetings with camp staff and board members, "questions were asked about what to consider as they planned the project…who we served, what we taught," remembers Wold, "and about environmental concerns like wind, rain, heat, cold, and rock." Wold and others also broke the news to the students about one final environmental consideration for their design—it had to be fireproof, withstanding the regular controlled burns that keep the prairie healthy. The students and Dowell were intrigued.
After much hard work, teams of students proposed several design ideas and built small-scale models of potential structures for the site. The variety of designs and the thoughtfulness behind each of them was impressive. Ultimately, staff and board members were most excited about the team's design that called for 5 separate stations along a trail. To that trail-based design, another team's hillside gathering space was added. Each station would focus on a different element of the prairie ecosystem (wildlife, wind, rock, grasses, and sky).
Construction began off-site during the 2015 spring semester. The first order of business was perfecting the Japanese fire-proofing method of shou sugi ban—in which students charred the cedar to be used in the project. In addition to making the boards more resistant to fire, the charring also allows any future fire damage to blend in with the already fire-scarred boards.
As soon as weather permitted, the students were on site working with contractors to do earth work and plan for the construction of the main gathering space, which included a more than 200-foot dry stack stone wall. The wall is a nod to the once common dry-stack stone fences that crisscrossed the Flint Hills. It also blends in well with the surrounding landscape. The architecture students would work with local stone mason, Luke Koch, to lay the wall by hand. By the time the final stone was laid, students had witnessed the spring fires, early summer storms and late summer heat that they'd designed around—each element transforming the prairie landscape around them. The station was already teaching about its Tallgrass Prairie home.
Open for exploration.
Construction of the Preston Outdoor Education Station was completed in 2016—Camp Wood YMCA's 100th summer in operation. A ribbon-cutting was held with Design+Make students and Wold reports that visitors and school groups have begun to explore the trail. Teachers are eager to bring their classes to learn about the Tallgrass prairie through this new and unique outdoor education feature. In addition, Summer 2017 campers will get to experience the trail for the first time.
Wold is hopeful about the long-range impact of the Preston Outdoor Education Station. "Ecosystems found in the tallgrass prairie are rare and if we are going to preserve them, we must create a passion for the prairie. As Baba Dioum, a Senegalese poet and conservationist, says, 'In the end, we will conserve only what we love. We will love only what we understand. We will understand only what we are taught.' I believe Camp Wood YMCA is in a unique position to do just that."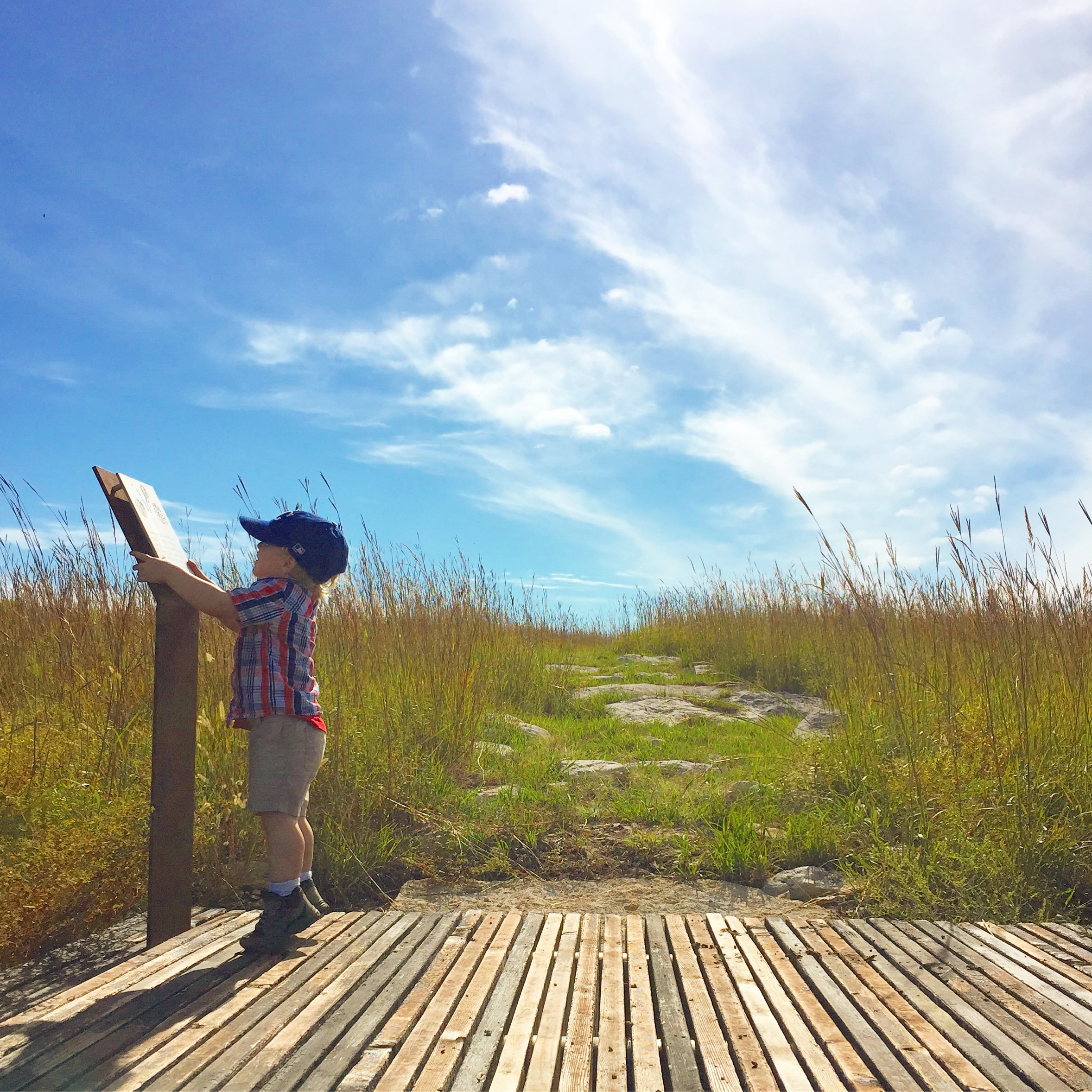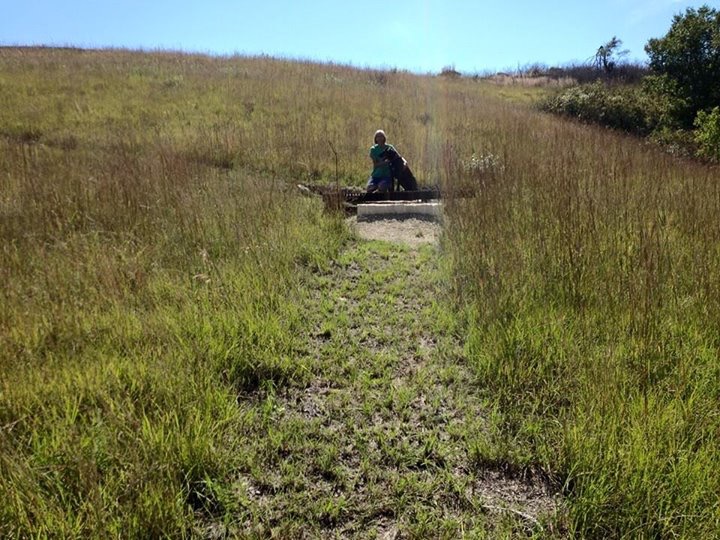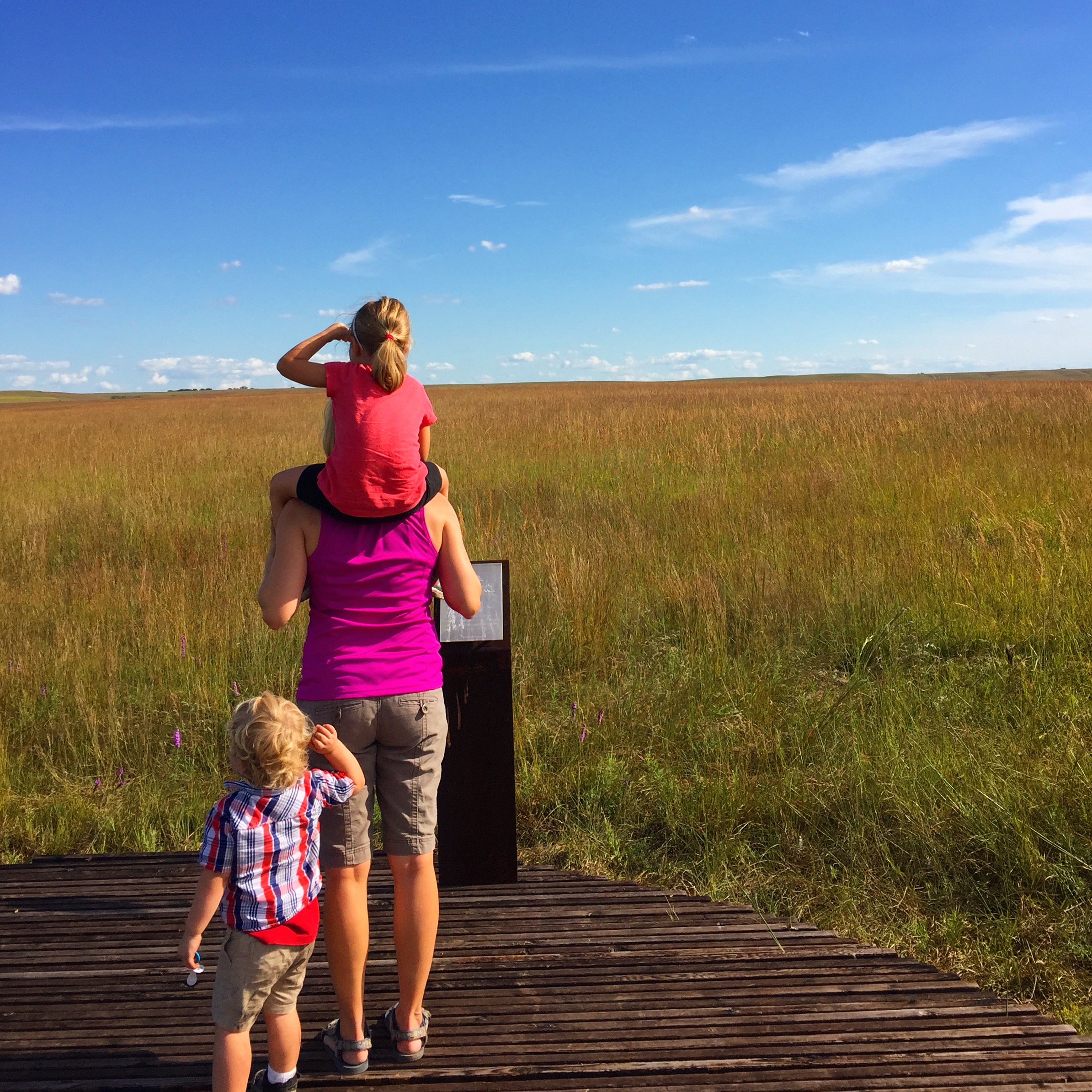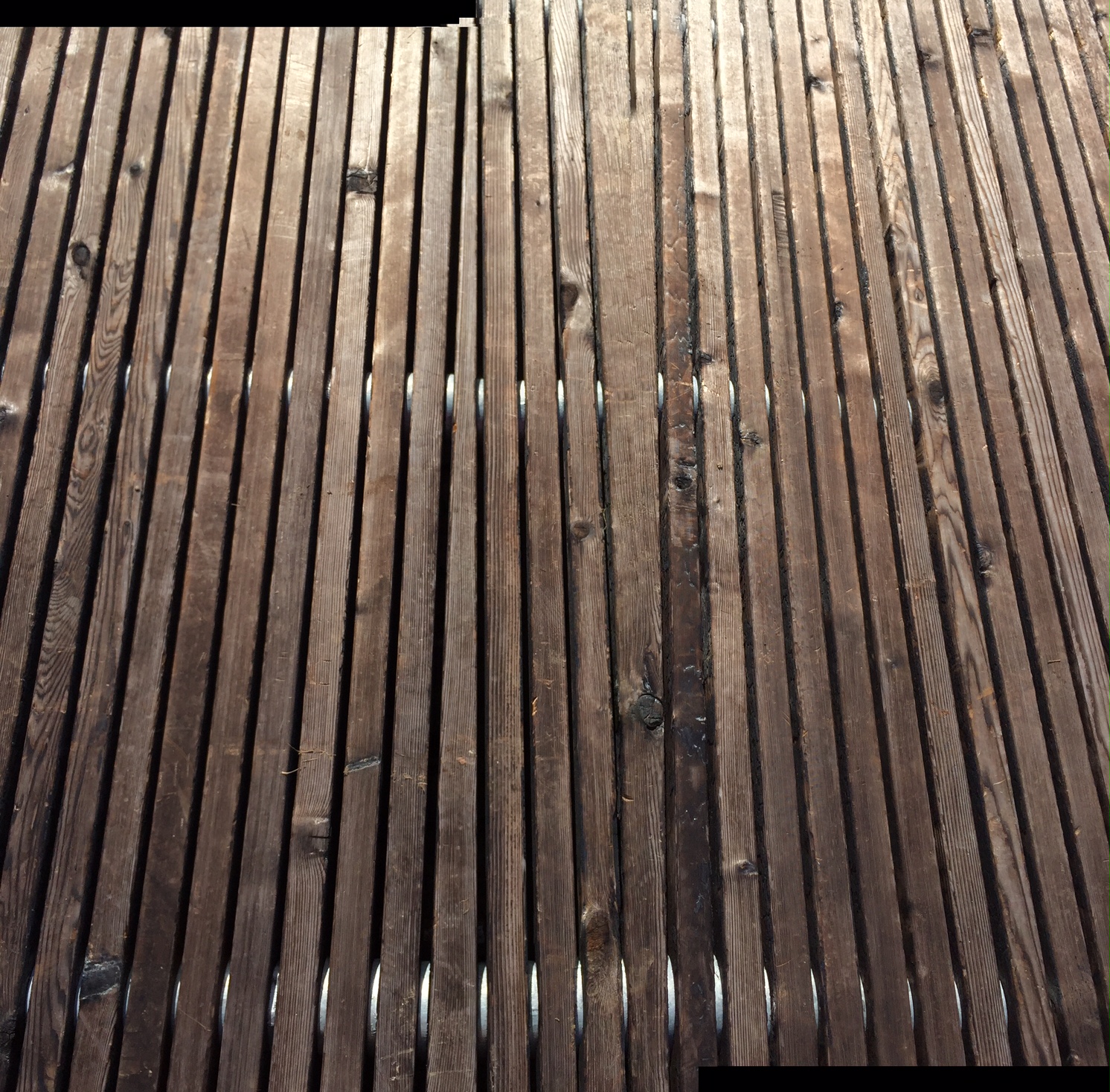 Just the beginning.
The completion of the Preston Outdoor Education Station marks an exciting moment for Camp Wood YMCA and its efforts to educate visitors about its Tallgrass Prairie home. However, Wold notes that the new outdoor education station is just the beginning. "We are constantly learning and doing what time and funds will allow."
In addition to the station, Wold and staff are also pursuing other ways to incorporate outdoor education initiatives into all areas of camp. This fall, Camp Wood received a gift from three donors and the Flint Hills Map Project of a large three-paneled map of the Flint Hills along with accompanying lesson plans. Each panel is geared toward educating different age groups (Elementary, Junior High, and Senior High) about aspects of the Tallgrass Prairie ecosystem. In addition to finding a home in Camp Wood's main dining and gathering hall, the maps are being placed in schools throughout the Flint Hills to help teachers create an awareness of place among their students. "We're excited that our summer staff and campers will have access to these great resources," shared Wold.
Personal reflections on a prairie home.
Wold has worked and lived at Camp Wood YMCA for 20 years now. When asked to reflect on the prairie's impact in his personal life, he offered the following:
"I recently read an article by naturalist E.O. Wilson about wild places and how people are naturally drawn to certain places much as any animal. Camp Wood YMCA and the vastness of the grassland feel like home to me. Our kids grew up able to wander with free range a large area of land. It has given them the comfort, peace of mind, self-confidence and independent spirit that we hope for in children. My wife, Mollie, and I walk the trails at camp just about every day. Exercise and being outdoors has proven to be a very good stress reliever."
Wold and camp staff hope that the Preston Outdoor Education Station will help every camp visitor experience that same stress relief and peace of mind. And if the station can do that, hopefully it will also inspire them to preserve the Tallgrass Prairie for generations to come.
To learn more about how you can explore our new Outdoor Education Station, give us a call at (620) 273-8641. School groups, families and individuals are welcome!